CholesLo™ Has Been Renamed To Cholesterol Optimizer™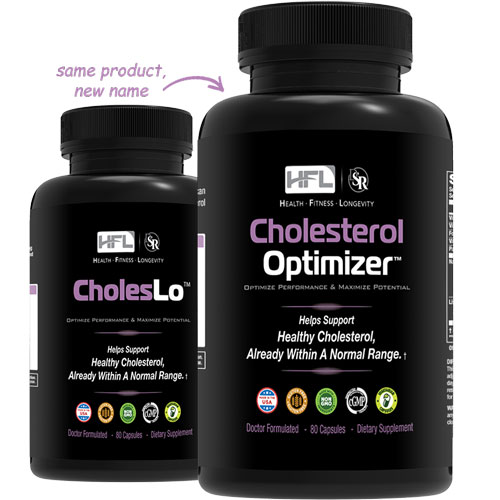 We wanted to let you know that as of 2021, we've renamed one of our best‐selling supplements, CholesLo™ to Cholesterol Optimizer™. But don't worry, it's the SAME effective product, just a new name!
Why The Name Change?...
This is a great question, especially after 20+ years of success and being one of the best selling cholesterol & lipid support supplements in the market.
There are many reasons for the name change, however the primary one is that the goal for a healthy heart is NOT just to have "low" cholesterol, which is what CholesLo™ gives the impression of.
The goal is to have BALANCED and healthy cholesterol + lipid levels, within a normal, youthful range. Obviously not "high", but also not "low". Hence, the name change to Cholesterol Optimizer™